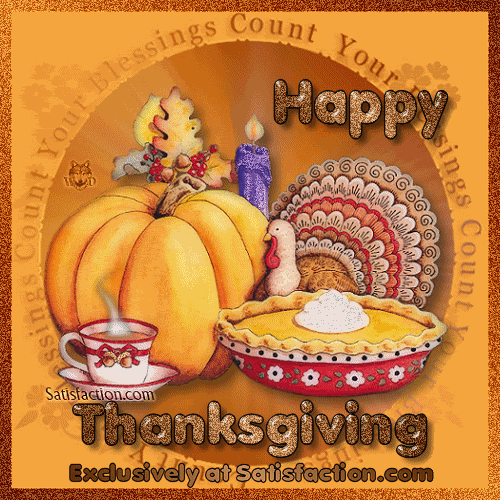 For a lot of people, Thanksgiving has become a day to watch football, eat turkey, watch the Macy's Day Parade & now go
shopping
on THANKSGIVING DAY ??? While these are not bad things, some believe the most important part of Thanksgiving - giving thanks to God for our many blessings - is being down-played or left out altogether.
Well, I've chosen to find something to be
thankful for
daily to prevent from taking God's blessings for granted. I'm very thankful for you (family, customers & friends) for enriching my life. Lets vow today,
to not allow anything to cause us to forget God's daily gifts of life, food, health, work, friends and "h
air".
Happy Thanksgiving!